Here you can read more about the current members of Goole & Howdenshire Business Group and what services they can offer you.
Established in January 2000 – The Mortgage Store specialises in; Residential & Buy to Let mortgage products from the whole UK market and related insurance/assurance products.

We have access to exclusive mortgage products, potentially saving our clients hundreds of pounds in set up fees and monthly mortgage payments. Our client base includes first time buyers, home movers, re-mortgages/capital raising, better interest rates and buy to let investors.

In the modern working world not one mortgage product fits all prospective clients circumstances. Whether you're a contact worker, self employed, zero hours contact workers or a company director – we can provide bespoke mortgage products for complicated incomes.

How would you pay the mortgage, monthly expenses i.e food etc or care for your children's needs if unable to work? We provide advice on related insurance – single tied/assurances from a panel of leading providers to protect mortgage borrowers from financial hardship in the event of a life changing event, ill health to you or an immediate family member, unemployment, income protection and home insurance.

Your home may be repossessed if you do not keep up repayments on your mortgage.

'The Mortgage Store' is a trading style of Michael Bottomley. Which is an appointed representative of 'Intrinsic Mortgage Planning Ltd' which is authorised and regulated by the Financial Services Authority.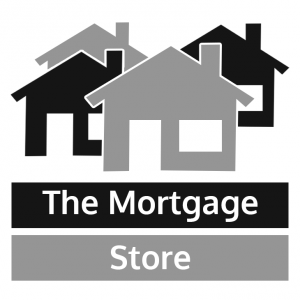 Chiswell Roofing are a family run business with over 50 years experience in the roofing industry. Qualified and certified, our aim is to provide first class, quality service at affordable rates.

We are based in Howden, East Yorkshire but will travel as required.

Our Services include;
> Slating – Covering roof type with natural, double lapped product.
> Tiling – Concrete or clay single or double lapped tiles.
> Flat Roofing – Bitumen bonded flat roofing system.
> Lead Work – All aspects of lead as appropriate.
> New/Repair – New roofing, repair or strip and cover.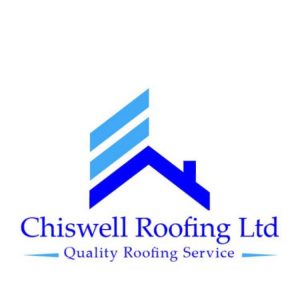 At Design Streak we specialise in providing quality custom clothing and promotional products for individuals, groups, organisations and corporate customers.

Based in Goole – East Yorkshire, Design Streak was first established in 2010 in partnership with East Coast Sales Ltd. Since then the company has continued to grow, going from strength to strength whilst building a respectable and reliable reputation along the way.

Our aim was to keep things simple, we wanted to set ourselves apart from other embroidery/garment decor services by bringing a personal and professional touch. We provide a quality service and product to our customers that meets their exact specifications to increase branding and to promote businesses or personal needs.

We offer a large range of clothing products from selected suppliers; including corporate clothing, work wear and hi-viz safety garments, promotional clothing and leisure wear. As we specialise in the embellishment of corporate and personalised clothing we can brand products with your own graphic designs. Customers can also come into our studio to try on garments before purchasing to ensure the standard of quality is met.

By working closely with our customers at Design Streak we aim to provide a quality experience from your initial enquiry right through to the delivery of your order. Thanks to the good working relationships that we've built with our suppliers we are able to offer 1000s of quality products at competitive prices.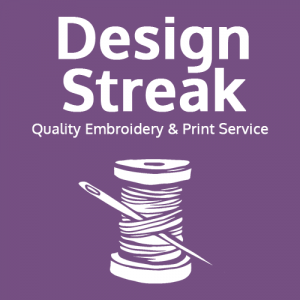 JCL specialise in looking after the small business sector and reducing tax bills for businesses and private individuals in the Goole & Yorkshire area – we save our clients £000s of tax each year!

Here at JCL we have a total staff of 18 – top quality dedicated personnel including Admin Staff and Support Staff. 11 out of this 18 strong team are ACCA or AAT qualified – this represents the strength we have in house to handle any type of client within the small business sector.

We honestly believe you wont come across a team of people who are as technically switched on, cheerful, pleasant and committed to client service than the team we have at JCL.

In addition to the more general Accountancy Services we can also assist you with Business Development and Specialist Tax services.

Our philosophy is to;
> Provide friendly, courteous and efficient service
> Always exceed our clients expectations
> Listen to what our clients are saying
> Communicate with our clients quickly and fully
> Never surprise our clients with unexpected bills
> Be honest, truthful and upfront at all times
> Aim for our clients to pay the least amount of tax payable within the law
> Provide pro-active business advice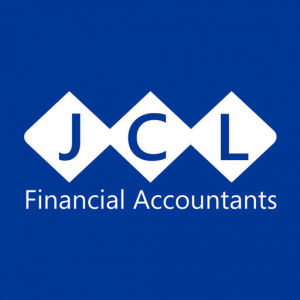 TCC - The Cleaning Company
Started in February 2013, TCC offers a cleaning service to the domestic, rental, commercial and industrial markets. We clean everything from rental properties to offices, and warehouses and factories. We offer after builder/tradesman cleaning of properties also, as well as outdoor cleaning of car parks etc.

Due to expansion TCC has recently rebranded, now having work uniform (done by another group member), now has a website (done by another group member), and new stationery (again done by another group member).

From setting up alone in 2013, I now employ 9 operatives (some full time, others part time), and am continuing to grow, and therefore employ more staff on an ongoing basis.

In February our turnover reached VAT threshold, and we look forward to further expansion as work progresses.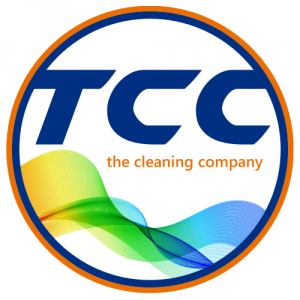 Chris Dalton of Ashes Associates LLP is a Health & Safety professional with 18 years of experience in a wide range of industrial and commercial sectors with clients across the country.

He is a Chartered Safety & Health Practitioner and registered on the OSHCR database of H&S Consultants.

Based in East Yorkshire in the M62 corridor, Chris provides H&S services for a number of local clients but also works for businesses across the country and undertakes work throughout the UK.

He provides all types of H&S services from policies, risk assessments, method statements, CDM documentation, PQQ completion (CHAS, Safe Contracto, Constructiononline etc) fire risk assessments, audits, noise assessments etc.

The businesses services are provided for range from 1 – 350+ employees and he creates documentation and services that are bespoke to the organisation he is working for.

All businesses need to comply with H&S legislation and Ashes Associates will provide services and work with any client in any industry to assist them in meeting their legal requirements.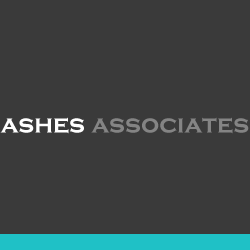 Ralgreen Ltd is a Chartered Architects practice based in North Cave. We offer a full range of architectural and associated services to both domestic and commercial clients. We draw on a wealth of experience from various sectors including Residential care, Retail, Defence, Domestic projects as well as Large scale commercial, warehousing and distribution.

We have a wide client base and cover all manner of architectural works from design, planning and low carbon design through to construction, project and bid management. The projects we work on ranges from small domestic extensions and new builds, through light industrial to working as consultants on multi-million-pound developments.

We are a robust and dynamic small business of 5 covering the various requirements across our exciting portfolio.

Roy & Liesa established Ralgreen Ltd. early in 2014 to provide architectural, construction and "Carbon Conscious Design" support to a range of clients, operators and design consultants. We spent our first 2 years operating out of our home office and have developed strong relationships with various clients in both large scale commercial and domestic sectors. Our aim was to provide clients with the benefits of our specialist skills in low carbon design, problem resolution and fast track project/design delivery whilst building a practice together for our family and the future.

In June of 2016, Ralgreen took its first steps into a bigger world having reached that critical mass of explode, expand or retract. Moments later, a knock at the front door, and a mature student studying his Architecture degree at Hull University and was looking for a summer and year out placements. In the same week, we were also lucky enough to secure an Architectural Technologist to bolster the practice.

This only left us with one problem, a lack of space. As if to answer our problem, a local boutique in North Cave announced they were closing, so we contacted the landlord and secured our new business premises the next day. After two weeks working evenings and weekends around the day job the current Ralgreen was born and we again had the capacity to take on new clients. This street presence has also allowed us to develop our local and domestic client bases from strength to strength.

We recognise that our architectural experience to date meant that we were readily suited to providing services to much larger schemes than would normally be associated with small scale architects' practices, as such we made a conscious effort to develop consultancy relationships with various large scale contractors operating on multi-million pound projects where our specialist skills could be beneficial and maintained. In addition, and as we started to grow, we also recognised that our use of the latest 3D modelling software was extremely exciting to our smaller domestic clients and has now become a massively valuable and attractive aspect of our service profile.

We continue to build our workload in the medium scale project sector allowing us to achieve a more balanced overall profile. In the long term, we aim to manage a practice of medium size with robust, developing skills throughout with a sustainable future for the whole team. We are delighted to already be receiving extremely complimentary testimonials from many of our clients about our vibrant practice.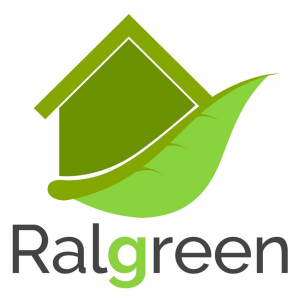 Linx Electrical offer nationwide M&E solutions in the commercial and industrial sectors, providing a comprehensive range of mechanical and electrical services from concept, consultation, planning and design through to the final installation, testing and aftercare. Our undoubted reputation in these fields has been built upon our ability to provide the highest possible standards of safety, reliability and efficiency at a competitive and transparent price.

Our commitment to innovation has made us a trusted independent specialist. We have realised the necessity for this work ethic in order to fulfil our customers requirements; we approach design and installation with the clients' needs foremost, and without forgetting the importance of individuality and recognition.

All our team come from experienced backgrounds in the industry and we offer communication to our clients at a senior level at all times. We pride ourselves on the quality of our work and our commitment to serve our repeat business clients and blue chip employers.

Our services include:
> Initial consultation and advice
> Design and specification
> Reports and fault finding
> Thermal modelling and thermal assessments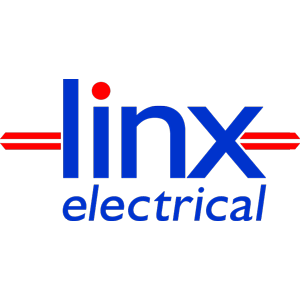 Fresh Print was born out of 25 years in the print industry, working for various companies and seeing the best in all of them, I decided to start Fresh Print to offer a refreshing approach to print display, exhibition and corporate clothing.

Fresh Print's ethos is to supply quality products whether it is business cards, digital print, brochures, roller banners or exhibition stands – on time within the clients budget every time.

We offer same day estimate for whatever project or marketing plan you have in mind. We cover the whole of the Lincolnshire and East Yorkshire areas from Scunthorpe, Grimsby, Lincoln & Hull.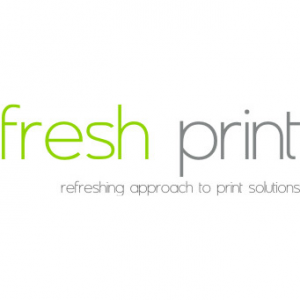 Saltmarshe Hall is an historic 19th century stately home located in mature parkland in the secluded countryside of Yorkshire. From 1067 right up until the 1970s the Saltmarshe Estate remained in the same family. Kate & Roland Whyte move to Saltmarshe in 2012 and are only the third family in 900 years to own the Hall.

With 14 luxury rooms, a three bedroom converted stable house and a two bedroom cottage based on the estate, it holds a variety of exquisite accommodations to choose from. The grounds offer extensive lawns, wooded areas and a secluded walled garden which contains an array of colour with its kitchen garden, hornbeam hedges and bordered walkways.

All reception rooms inside the Hall are licensed for weddings, but we can also cater for outdoor ceremony's with acres of beautiful grounds you can guarantee a unique celebration. From a serene woodland setting or under a canopy blossom trees, there are endless options for a perfect ceremony.

Saltmarshe Hall never holds more than one wedding a day; so the Hall is well and truly your house. We listen to what you want; we don't enforce any off the shelf packages and facilitate the day to let your creative input flourish.

We also organise corporate days with activities so you can enjoy a distraction free and productive day away from the office. Our diverse backdrops and gentle lighting make our hall and gardens a stand out venue for commercial photo shoots, product launches and film production.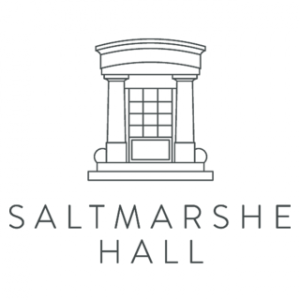 Heptonstalls Solicitors Ltd
Heptonstalls Solicitors
are a leading firm of Solicitors working across the whole of Yorkshire, North Lincolnshire and the UK. We have grown considerably in the last 5 years and this is a reflection of the professionalism of our staff, who work in a friendly and professional manner to provide quality, cost effective legal solutions for all our clients. With over 100 employees across 2 offices, we have dedicated departments providing specialist legal advice whatever the situation.
As well as acting for the personal needs of our private clients, our highly experienced commercial team work on behalf of many business clients, from small owner managed firms to large corporations.
We were awarded the Investor in People status in 2000 and then went on to achieve the Law Society's highly regarded Lexcel standard in 2003. This award was given as a reflection of our high level of client care and the effective operational systems we have implemented.
Our services include;
>
House purchases and sales
>
Commercial sales and leases
>
Purchases and sales of businesses
>
Employment law
>
Advice and representation for Magistrates Court cases
>
Wills, probate, Lasting Powers of Attorney and deputyships
>
Industrial disease
>
Clinical negligence
>
Personal injury
If you have any queries about the services offered, please contact us today.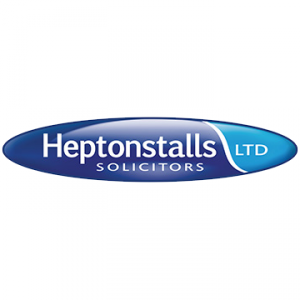 A little bit of information about Samantha Jane Decor…

I've always had a passion for design in both interiors and gardens. I find inspiration all around me and I have started this business to build on my passion and to guide people along their own design adventures.

Having gained a BA (Hons) Spatial Design Interior and Landscape, I went onto work within commercial interiors and for the past seven years I have helped create design schemes for leading hotels, bars, restaurants, retail and garden centres. I have built up my experience and knowledge and now want to bring my main love of colour to your homes and gardens.

My goal is to make 'design accessible to all' and to help inspire you for any projects either through my workshops or my blog.

Welcome along to Samantha Jane Decor and lets work together on your design projects…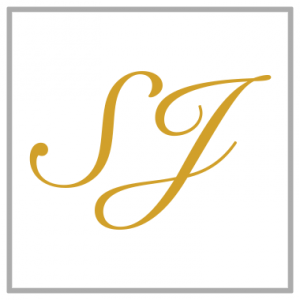 Thorpe Eco Ltd is a family run company operating in the East Riding of Yorkshire operating since 1985 as a Sole Trader D J & P Thorpe Plumbing & Heating specialising in installation, service and repair of complete central heating systems both domestic and commercial. With David's Two Sons Scott & Ashley coming back into the business after travelling the UK gaining experience in all aspects of the Plumbing & Heating / Gas industry, Domestic and Commercial. Offering more services and unequalled response to the customers needs. Using the knowledge and skills acquired over the past 15 years in the industry. Thorpe Eco Ltd can offer the highest-level of services and products available on the market today.

Here at Thorpe Eco, we are specialists in a wide range of plumbing and heating services to both domestic and commercial customers throughout Yorkshire, Lancashire and Lincolnshire.

With 40 years' experience in the plumbing and heating industry behind us, we are experts in repairing and maintaining aged boilers. However, if your boiler is beyond repair, we will give you a competitive no obligation quote for a replacement boiler.

Thorpe Eco engineers are time served (2010 award winning) apprentices within the gas industry and have the relevant training to keep up to date within an ever-changing industry. Using their experience and their continuous training they strive to exceed the expectations of everyone of Thorpe Eco's customers.

Thorpe Eco can supply & install all makes and models of boiler. When installing your new appliance, we carry out system flushing and offer upgrades to your central heating such as controls, radiators and system filters. We have the knowledge to make sure your system is up to date and preforming efficiently. We can install complete heating systems to small properties, to rows of houses or blocks of flats, even commercial heating and hot water systems including HIU (heat interface units). Our Engineers have experienced dealing with systems including high rise tower blocks at the Olympic village, London.

Thorpe Eco can offer its customers an extended Warranty on any of the boilers it fits. To keep your manufactures warranty valid Thorpe Eco will offer appliance service plans and reminders to suit any customer's financial situation. Thorpe Eco also offer an unbeatable after sales service guarantee.

Our reputation has been developed through hard work and reliability. Thorpe Eco Gas Safe engineers work with all the leading types of boilers, and we offer a wide range of services for you to choose from. We also specialise in electrical fault finding, so whatever your heating problem might be, we're here to find the solution.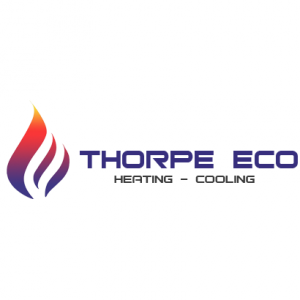 Wade Joinery Construction Services
Wade Joinery Construction Services are a small family business formed in 2014.

We have grown from providing all aspects of joinery to now providing any aspect of Construction.

Our services include
> Joinery
> Tiling
> Extensions
> New Builds
> Landscaping
> Plumbing

We have over 20 years' experience in the trade yet we still live up to our business objective of Quality as Standard.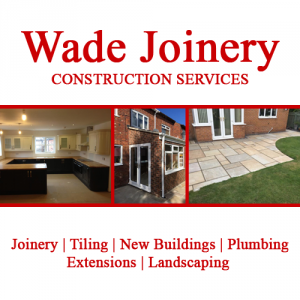 C&C Insurance Brokers Ltd
Established in 1975, C&C remain a privately owned independent broker operating from offices in Stockport, London,
Cardiff, Hull & Leeds We are fiercely proud of our independence, stability and the quality of service we provide our clients.

We employ over 100 people a lot of whom have been with the business for many years. This is reflected in the
long standing relationships we have with our clients. We have grown organically over the last 40 years which is testament
to the quality of our people and our ability to look after our clients.

With C&C there are no call centres, no outsourcing of claims and the team who look after you day to day will also help
present you to the insurance market.

We ensure that our products and services meet the demands of our clients and our resources are sufficient to exceed
our clients' expectations.

How do we do this?

> By providing a quality service to clients through a personal and approachable service team.
> By providing secure and stable products. We regularly monitor the financial performance of our suppliers and
product providers.
> By providing value for money. We aim to provide competitive financial solutions and to add value to our
clients at every opportunity.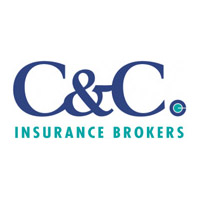 I am Helené Collie-van de Langenberg, As your personal Travel Consultant, tell me what you'd like from your holiday and I'll sort everything for you. Whatever you want, whatever your budget, I'll take care of it.

I plan the experience, you make the memories;
Explore & Inspire
I listen to your ideas and use our travel expertise to explore a selection of holidays that inspire you.
Plan & Book
I'll hand pick everything you want to create the perfect package, and take care of all the planning, so you don't have to.
Knowledge & Expertise
As members of ABTA, and with access to over 2000 travel brands, you can have confidence in your Personal Travel Expert to find the best deal for you.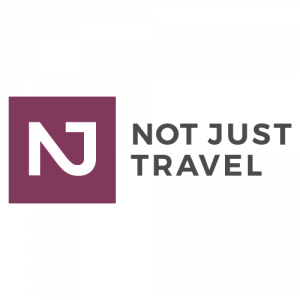 Helené Collie-van de Langenberg
360 Autoleasing are Independent Vehicle Finance, Contract Hire and Car Leasing Brokers. We specialise in sourcing the best Car Contract Hire and Van Leasing Special Offers for both Businesses and Individuals from a range of Automotive Funders and Dealers.

Although our Head Office is based in Hull, East Yorkshire, we have local offices covering all areas of England, Scotland, Wales and Northern Ireland. 360 Autoleasing offers Nationwide Delivery of any car or van direct to your Home or Office.

360 Autoleasing cover the UK with local specialist consultants situated in all areas of the country, delivering face to face service for our clients.

With many years collective experience in the Contract Hire and Car Leasing Industry, all our Automotive Consultants are totally committed to saving clients time and money by fulfilling all Vehicle Procurement, Finance, Contract Hire and Car Leasing requirements.

We supply and lease all makes and models of UK sourced cars and vans including Special Car leasing deals from prestige marques such as Audi, BMW, Infiniti, Jaguar, Land Rover, Lexus, Mercedes and Mini as well as providing nationwide delivery of any vehicle direct to home or office.

Taking the hassle out of contract hire and leasing a new car or van, 360 Autoleasing provide a "One Stop Shop" solution for sourcing and funding vehicles together with all after sales requirements including maintenance management, keeping clients informed every step of the way.

If you are looking to lease a new car or van, you may be unsure whether business contract hire or personal car leasing is the most cost effective and tax efficient way for you. We are therefore always happy to offer free unbiased contract hire and car leasing advice on the best way to fund your next car or van.

Whether you need assistance in managing an entire vehicle fleet or simply require a competitive quote for one vehicle, 360 Autoleasing will be able to help!

Call the 360 Autoleasing now on 01482 549020 to discuss your specific car and van leasing requirements.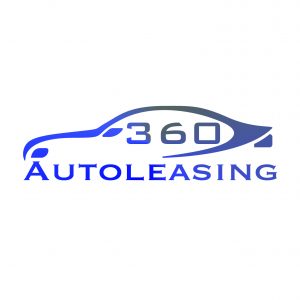 CASSELDENS FUNERAL SERVICES
Casseldens are a small family funeral directors located in Goole who aim to provide a dignified service to your loved ones and your family. We listen to all your wishes, ideas and concerns and use our professional skills to help you plan the best funeral for your loved ones. No two people are the same, so we take the time to listen to your views and ideas to give you your funeral at your price and at your time in the way in which you want.

Our care does not end at the funeral, we can direct you to the best professional organisation to whom will be able to provide bereavement care for you and your family. Because we are a family run business, we are available 24 hours a day, 7 days a week. We pride ourselves on our willingness to assist you personally.

We have a number of fixed priced plans which form a base for cost effective planning. However, we are totally flexible in our approach. Nothing is too much trouble when it comes to your loved one.

If you have any questions at all, please give us a call or come visit us.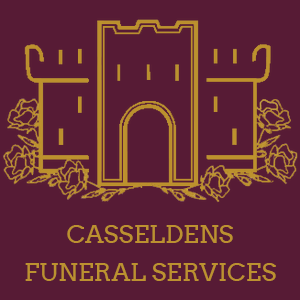 Lumiere Electrical are a family run business.

We provide a professional and personal electrical service in Hull and East Riding.

If you would like more information, please visit our Facebook Page or contact us via email.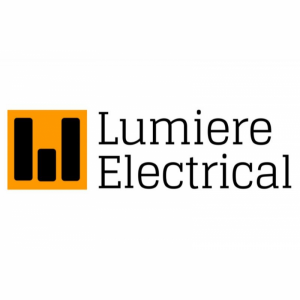 We are Goole Landscaping and we specialise in transforming gardens.

Our services include: Real Turf, Artificial Grass, Decking, Fencing, Indian Stone Patios, Raised Sleepers, Tree Surgery, Hedge Trimming, Water Features and Bespoke Furniture.

Contact Chris today for a free estimate using our Facebook Page or contacts us via email.