Here you can read more about the current members of Goole & Howdenshire Business Group and what services they can offer you.
regency wealth management
At Regency, we place our clients at the heart of the business. We believe that the best way to give personalised financial and investment planning advice is through our elite team of professional advisers supported by a well-trained efficient administrative office team.
We ensure that our clients receive consistent high quality advice to help them achieve their financial goals. We understand that regular client contact and financial reviews are the key to successful financial planning simply because the world does not stay the same. Your circumstances change. Taxation, regulation and laws change. Financial products change. Regency Wealth Management exists to guide and support you throughout your financial life and respond to these changes.
We work with our clients, existing professional advisers and liaise with other specialists and experts, as required, to provide a cohesive wealth management solution. Our structured advice process is designed to help our clients make informed decisions and avoid costly errors.
Our philosophy is simple, to provide a highly personalised service with the aim of "earning the right" to be considered as your trusted financial adviser.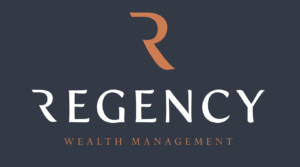 Accountancy tuition academy
At Accountancy Tuition Academy we have a great deal of experience supporting accountancy students, both those that find studies 'easy' and others that face challenges. We have seen the impact that not fitting into the traditional education system has on young people. We were concerned about those students, so have set up a training provider that caters for ALL students no matter what barriers to learning they face.
We run 'standard' courses that anyone can access. We only take students on after meeting them, discussing their needs and any potential barriers to learning, finding a qualification and way of studying that will ensure success in their desire to study bookkeeping/payroll/accountancy. Lots of providers have discarded students because they failed an exam and were left to their own devices simply because they didn't count in the providers stats. We believe that 'no student should be left behind'
We started our business in lockdown, after talking about it for months. We formed our company in January 2021 then sat back and nothing happened. Eventually realising that we needed to promote ourselves and our business, to get the word out that we are here to support ALL accountancy and bookkeeping students with their studies.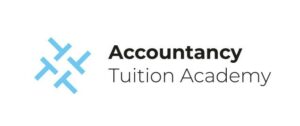 At Design Streak we specialise in providing quality custom clothing and promotional products for individuals, groups, organisations and corporate customers.

Based in Goole – East Yorkshire, Design Streak was first established in 2010 in partnership with East Coast Sales Ltd. Since then the company has continued to grow, going from strength to strength whilst building a respectable and reliable reputation along the way.

Our aim was to keep things simple, we wanted to set ourselves apart from other embroidery/garment decor services by bringing a personal and professional touch. We provide a quality service and product to our customers that meets their exact specifications to increase branding and to promote businesses or personal needs.

We offer a large range of clothing products from selected suppliers; including corporate clothing, work wear and hi-viz safety garments, promotional clothing and leisure wear. As we specialise in the embellishment of corporate and personalised clothing we can brand products with your own graphic designs. Customers can also come into our studio to try on garments before purchasing to ensure the standard of quality is met.

By working closely with our customers at Design Streak we aim to provide a quality experience from your initial enquiry right through to the delivery of your order. Thanks to the good working relationships that we've built with our suppliers we are able to offer 1000s of quality products at competitive prices.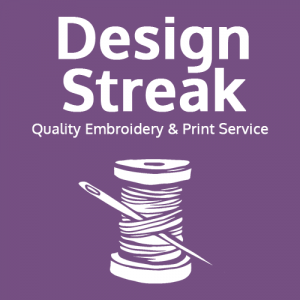 Abacus Accountancy has been providing accounting services to businesses throughout Goole, Selby and further afield for over 30 years.
In 2020, Abacus moved to Brackenholme Business Park to provide our staff and clients with a warm and welcoming office and training centre to work from. 
Our goal for the next 30 years is to provide our clients with a forward thinking, technology based approach to help grow their business. Geography is no longer an issue and we can provide you with a seamless service from the comfort of your own home, wherever in the world that may be.

TCC - The Cleaning Company
Started in February 2013, TCC offers a cleaning service to the domestic, rental, commercial and industrial markets. We clean everything from rental properties to offices, and warehouses and factories. We offer after builder/tradesman cleaning of properties also, as well as outdoor cleaning of car parks etc.

Due to expansion TCC has recently rebranded, now having work uniform (done by another group member), now has a website (done by another group member), and new stationery (again done by another group member).

From setting up alone in 2013, I now employ 9 operatives (some full time, others part time), and am continuing to grow, and therefore employ more staff on an ongoing basis.

In February our turnover reached VAT threshold, and we look forward to further expansion as work progresses.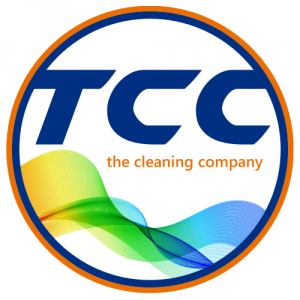 Chris Dalton of Ashes Associates LLP is a Health & Safety professional with 18 years of experience in a wide range of industrial and commercial sectors with clients across the country.

He is a Chartered Safety & Health Practitioner and registered on the OSHCR database of H&S Consultants.

Based in East Yorkshire in the M62 corridor, Chris provides H&S services for a number of local clients but also works for businesses across the country and undertakes work throughout the UK.

He provides all types of H&S services from policies, risk assessments, method statements, CDM documentation, PQQ completion (CHAS, Safe Contracto, Constructiononline etc) fire risk assessments, audits, noise assessments etc.

The businesses services are provided for range from 1 – 350+ employees and he creates documentation and services that are bespoke to the organisation he is working for.

All businesses need to comply with H&S legislation and Ashes Associates will provide services and work with any client in any industry to assist them in meeting their legal requirements.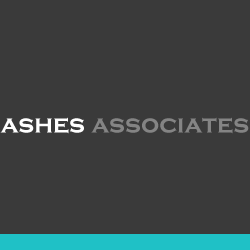 Spot open for an Architect
A spot is open for an Architect at Goole Business Group!
Please get in touch if you are interested in becoming a member.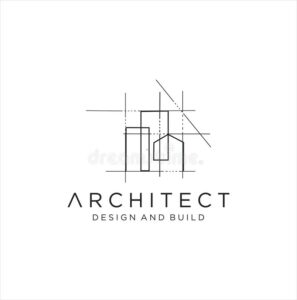 Linx Electrical offer nationwide M&E solutions in the commercial and industrial sectors, providing a comprehensive range of mechanical and electrical services from concept, consultation, planning and design through to the final installation, testing and aftercare. Our undoubted reputation in these fields has been built upon our ability to provide the highest possible standards of safety, reliability and efficiency at a competitive and transparent price.

Our commitment to innovation has made us a trusted independent specialist. We have realised the necessity for this work ethic in order to fulfil our customers requirements; we approach design and installation with the clients' needs foremost, and without forgetting the importance of individuality and recognition.

All our team come from experienced backgrounds in the industry and we offer communication to our clients at a senior level at all times. We pride ourselves on the quality of our work and our commitment to serve our repeat business clients and blue chip employers.

Our services include:
> Initial consultation and advice
> Design and specification
> Reports and fault finding
> Thermal modelling and thermal assessments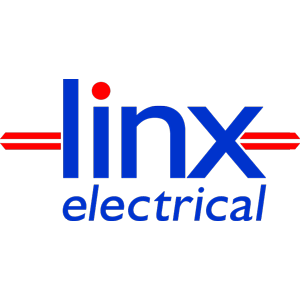 Fresh Print was born out of 25 years in the print industry, working for various companies and seeing the best in all of them, I decided to start Fresh Print to offer a refreshing approach to print display, exhibition and corporate clothing.

Fresh Print's ethos is to supply quality products whether it is business cards, digital print, brochures, roller banners or exhibition stands – on time within the clients budget every time.

We offer same day estimate for whatever project or marketing plan you have in mind. We cover the whole of the Lincolnshire and East Yorkshire areas from Scunthorpe, Grimsby, Lincoln & Hull.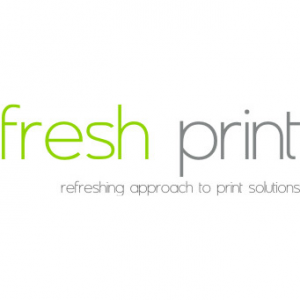 Saltmarshe Hall is an historic 19th century stately home located in mature parkland in the secluded countryside of Yorkshire. From 1067 right up until the 1970s the Saltmarshe Estate remained in the same family. Kate & Roland Whyte move to Saltmarshe in 2012 and are only the third family in 900 years to own the Hall.

With 14 luxury rooms, a three bedroom converted stable house and a two bedroom cottage based on the estate, it holds a variety of exquisite accommodations to choose from. The grounds offer extensive lawns, wooded areas and a secluded walled garden which contains an array of colour with its kitchen garden, hornbeam hedges and bordered walkways.

All reception rooms inside the Hall are licensed for weddings, but we can also cater for outdoor ceremony's with acres of beautiful grounds you can guarantee a unique celebration. From a serene woodland setting or under a canopy blossom trees, there are endless options for a perfect ceremony.

Saltmarshe Hall never holds more than one wedding a day; so the Hall is well and truly your house. We listen to what you want; we don't enforce any off the shelf packages and facilitate the day to let your creative input flourish.

We also organise corporate days with activities so you can enjoy a distraction free and productive day away from the office. Our diverse backdrops and gentle lighting make our hall and gardens a stand out venue for commercial photo shoots, product launches and film production.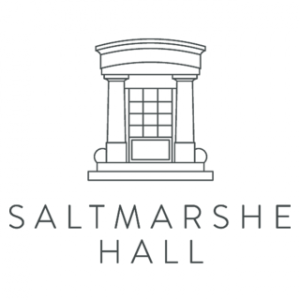 BRIDGE, was set up by a former Partner in a leading UK law firm to successfully deliver clear, hands on, no-nonsense employment law and HR support, no pomp, no inflated costs, just precise, common sense quality support to business owners and leadership teams. delivered by experienced employment law solicitors,
BRIDGE combines 25 years of proven expertise in employment law and HR advice. Our mission is to provide a complete and very personal and commercial service to our SME and larger clients in various sectors, from Care Homes to Manufacturing.  We want to get to know you, your business and your team so that we can offer the most appropriate, bespoke advice for you.
No jargon, no call centres, we solve your problems, we protect your business and we're with you and your business all the way.
We also have a wealth of experience of supporting employees who have issues with their employment, dealing with matters confidentially and sensitively.
If you have any queries about the services offered, please contact us today.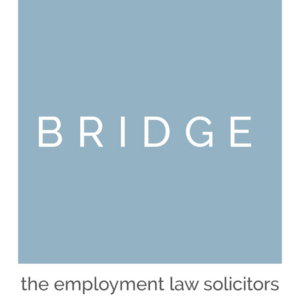 A little bit of information about Samantha Jane Decor…

I've always had a passion for design in both interiors and gardens. I find inspiration all around me and I have started this business to build on my passion and to guide people along their own design adventures.

Having gained a BA (Hons) Spatial Design Interior and Landscape, I went onto work within commercial interiors and for the past seven years I have helped create design schemes for leading hotels, bars, restaurants, retail and garden centres. I have built up my experience and knowledge and now want to bring my main love of colour to your homes and gardens.

My goal is to make 'design accessible to all' and to help inspire you for any projects either through my workshops or my blog.

Welcome along to Samantha Jane Decor and lets work together on your design projects…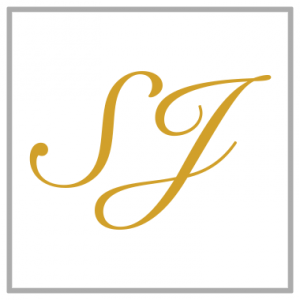 Thorpe Eco Ltd is a family run company operating in the East Riding of Yorkshire operating since 1985 as a Sole Trader D J & P Thorpe Plumbing & Heating specialising in installation, service and repair of complete central heating systems both domestic and commercial. With David's Two Sons Scott & Ashley coming back into the business after travelling the UK gaining experience in all aspects of the Plumbing & Heating / Gas industry, Domestic and Commercial. Offering more services and unequalled response to the customers needs. Using the knowledge and skills acquired over the past 15 years in the industry. Thorpe Eco Ltd can offer the highest-level of services and products available on the market today.

Here at Thorpe Eco, we are specialists in a wide range of plumbing and heating services to both domestic and commercial customers throughout Yorkshire, Lancashire and Lincolnshire.

With 40 years' experience in the plumbing and heating industry behind us, we are experts in repairing and maintaining aged boilers. However, if your boiler is beyond repair, we will give you a competitive no obligation quote for a replacement boiler.

Thorpe Eco engineers are time served (2010 award winning) apprentices within the gas industry and have the relevant training to keep up to date within an ever-changing industry. Using their experience and their continuous training they strive to exceed the expectations of everyone of Thorpe Eco's customers.

Thorpe Eco can supply & install all makes and models of boiler. When installing your new appliance, we carry out system flushing and offer upgrades to your central heating such as controls, radiators and system filters. We have the knowledge to make sure your system is up to date and preforming efficiently. We can install complete heating systems to small properties, to rows of houses or blocks of flats, even commercial heating and hot water systems including HIU (heat interface units). Our Engineers have experienced dealing with systems including high rise tower blocks at the Olympic village, London.

Thorpe Eco can offer its customers an extended Warranty on any of the boilers it fits. To keep your manufactures warranty valid Thorpe Eco will offer appliance service plans and reminders to suit any customer's financial situation. Thorpe Eco also offer an unbeatable after sales service guarantee.

Our reputation has been developed through hard work and reliability. Thorpe Eco Gas Safe engineers work with all the leading types of boilers, and we offer a wide range of services for you to choose from. We also specialise in electrical fault finding, so whatever your heating problem might be, we're here to find the solution.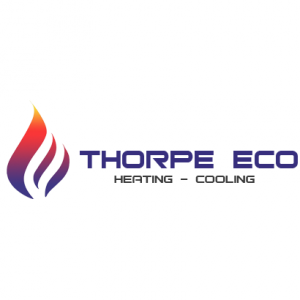 Construction Service spot AVAILABLE
 Construction Services no matter  what size the business !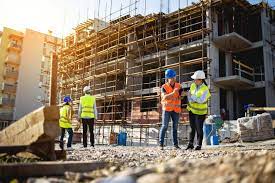 Coversure Hull was established to serve the needs of local businesses, landlords, commercial vehicle and fleet owners. Over the years as our team of specialists has grown so we have expanded our offering, but a commercial insurance broker we remain. As proud members of the Humberside business community, we understand your needs and can use our extensive network of insurer contacts to provide you with the cover you need for an affordable premium. So why not give our friendly team a call on (01482) 434343 and let us protect what matters to you.
Coversure was established in 1986 with a view to providing a high quality, good value insurance service to local people across the country through independently franchised broking businesses. Since then Coversure has grown rapidly and now boasts over 90 offices throughout the UK.
Coversure is part of the Jensten Group, a family of complementary businesses with a shared commitment to delivering insurance distribution excellence.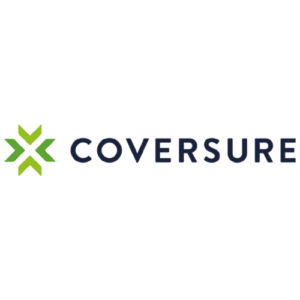 I am Helené Collie-van de Langenberg, As your personal Travel Consultant, tell me what you'd like from your holiday and I'll sort everything for you. Whatever you want, whatever your budget, I'll take care of it.

I plan the experience, you make the memories;
Explore & Inspire
I listen to your ideas and use our travel expertise to explore a selection of holidays that inspire you.
Plan & Book
I'll hand pick everything you want to create the perfect package, and take care of all the planning, so you don't have to.
Knowledge & Expertise
As members of ABTA, and with access to over 2000 travel brands, you can have confidence in your Personal Travel Expert to find the best deal for you.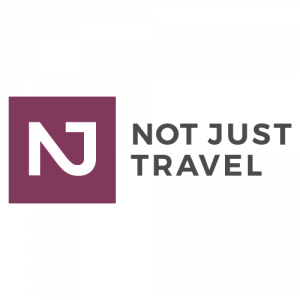 Helené Collie-van de Langenberg
CASSELDEN & walsh FUNERAL directors
Casseldens are a small family funeral directors located in Goole who aim to provide a dignified service to your loved ones and your family. We listen to all your wishes, ideas and concerns and use our professional skills to help you plan the best funeral for your loved ones. No two people are the same, so we take the time to listen to your views and ideas to give you your funeral at your price and at your time in the way in which you want.

Our care does not end at the funeral, we can direct you to the best professional organisation to whom will be able to provide bereavement care for you and your family. Because we are a family run business, we are available 24 hours a day, 7 days a week. We pride ourselves on our willingness to assist you personally.

We have a number of fixed priced plans which form a base for cost effective planning. However, we are totally flexible in our approach. Nothing is too much trouble when it comes to your loved one.

If you have any questions at all, please give us a call or come visit us.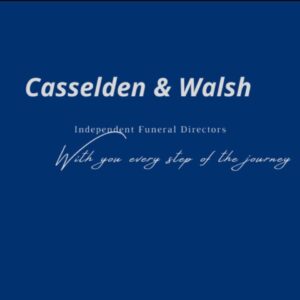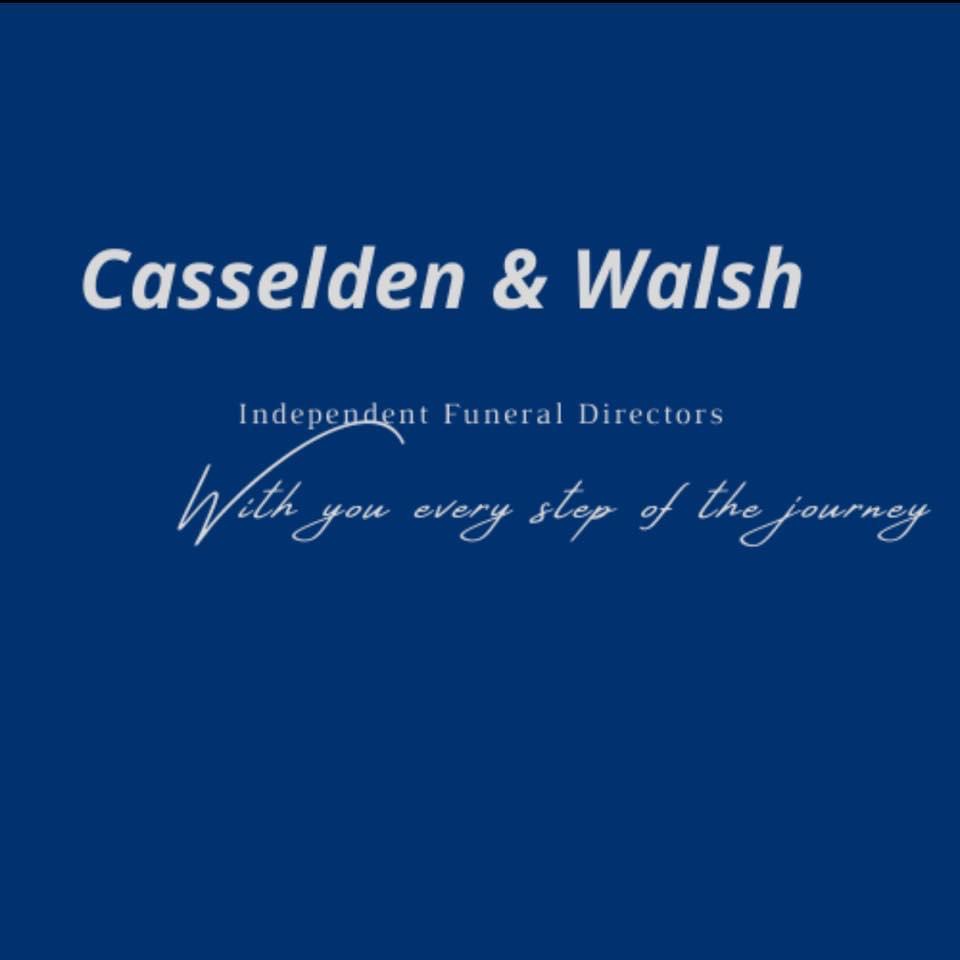 spot open for a gardender
We have had many successful gardeners join us at Goole Business group but due to being busy we now have a spot open!